EUROPE'S TOP RANKED ANTI AGING SERUMS
AGING PROCESS IN OUR SKIN
HYALURONIC ACID, COLLAGEN & ELASTIN START DECREASING AS WE REACH 35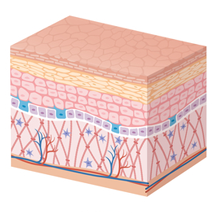 AT AGE OF 35 YEARS, WE HAVE YOUNG, LUMINOUS & HYDRATED SKIN. BUT YOUR SKIN NEED ATTENTION.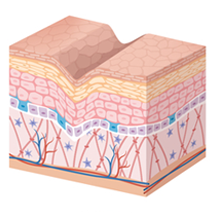 WHEN OUR AGE IS 45 YEARS, WRINKLES STARTS TO APPEAR AND LEVEL OF ELASTICITY DECREASES
AT AGE OF 55 YEARS, OUR SKIN BECOMES DULL, WRINKLED & SAGGY. BUT WE HAVE A SOLUTION.
DEEP ACTION® HYALURONIC ACID SERUM
The hyaluronic acid serum works to reduce wrinkles, fine lines, dullness and dryness from your face.
Hyaluronic Acid is a natural substance in our body, a "molecular sponge" capable of capturing more than 1,000 times its weight in water. With the passage of time, it is necessary to supplement it through products of topical use.

₨ 11,000Add to cart
When should I use Hyaluronic Acid serum?
Level of Hyaluronic acid in our skin started to decrease as we cross the age of 30 years.
The largest amounts of it are found in your skin, connective tissue and eyes. In order to keep your skin plump, hydrated and youthful you should add it in your skincare routine as you turn 30.
Buy Hyaluronic Acid Serum right now!
₨ 11,000Add to cart
DEEP ACTION® COLLAGEN & ELASTIN SERUM
The Collagen and Elastine serum nourishes day by day in depth and favours the elasticity of the fibres of the skin, which with age are hardening.
Collagen and elastin are the structure of the skin that maintains both elasticity and firmness. Collagen gives your skin strength. Elastin, as its name implies, enables your skin to stretch and bounce back; it is elastic.

₨ 11,000Add to cart
When should I use Collagen & Elastin serum?
After the age of 20, the dermis layer produces 1% less collagen each year.
says Dr Garry Cussell, who is the principal doctor at Rejuvenation Clinics of Australia.
The collagen and elastin fibres become thicker and looser as we age, which means our skin is less elastic, which eventually causes wrinkling and sagging. So it is recommended to add Collagen & Elastin serum in your skincare routine before aging signs start to appear on your face.
Buy Collagen & Elastin Serum right now!
₨ 11,000Add to cart
GERMINAL REPLENISHMENT PROGRAM
In this routine, we have combined the magical effects of Hyaluronic acid, collagen and elastin serum at a special price.
Using both serums in a month will boost your skin. This will be the best choice if your age is above 50 years. Your skin requires 360-degrees skin replenishment to achieve the smooth, luminous, firm and younger look for a longer period of time in only 30 days.
I have dull, wrinkled and lose skin, What should I use?
In order to get best results we recommend you to use both serums at the same time.
Combining the magical effects of Hyaluronic acid, collagen and elastin Intensive Replenishment program give you smooth, luminous, firm and younger looking skin for a longer period of time in 30 days. Apply Deep Action Hyaluronic Acid serum in the morning and Deep Action Collagen Elastin serum at night on your clean dry face.
Buy Germinal Replenishment Program right now at a special price!
Does it have any side effects?
Germinal Serums are top quality European products made with natural extracts.
Daily use will be beneficial for the skin and after that, it will do not leave any adverse effects. Germinal products do not contain parabens, artificial colours or scents. Made by GMP certified manufacturer "Laboratorios Alter" in Madrid, Spain.
WHERE GERMINAL PRODUCTS ARE AVAILABLE?
Available nationwide through our website or at Germinal Boutique in Gulberg III, Lahore.